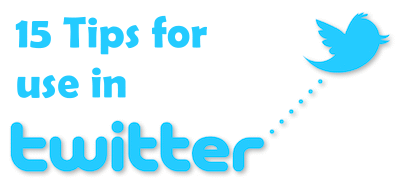 Some Tips for you can get better results on Twitter
Do you know?
* Post pictures get 89% more Favourites, 50% more Retweets and 18% more Clicks?
* Tweet Videos too work good for to get more Retweets, 28% more.
* Use till 2 hashtags get 55% more Retweets that tweets without hashtags.
* The power of Please. Use "Please RT" to get 3 times more retweets and "Please ReTweet" for obtain 4 times more retweets that those without these words.
* The number of characters is important!
It's better to write tweets from 70 up to 100 characters to gain more retweets.
* Do you know that use the short url bit.ly are more likely to be retweeted?
* The tweets have up to 24 minutes for more retweets, favorites and clicks.
It's better if you send another tweets after about 30 minutes or more.
* In this infographic is recommended to post tweets in certain hours, but we at sv4.net think it's better you to study and do tests to find out which is the best time for you tweet.

In sv4.net we have a very good Community Manager Team and we can help to your success in Social Media Networks
Feel free to Contact our Team