We can register your Domain names in Uruguay
Free DNS Setup
Cheap domains names registration in Uruguay.
If you don't believe, look how much cost with other registrant.
Only for 41 usd by year you can register your domain name in Uruguay (.com.uy)
NEW! Register the TOP level extension .UY for only 41 usd by year.
Registration in NIC Uruguay of your domain name is maked within 24 hs
Register your .com.uy or .uy domain name extension NOW!
Not hidden fees.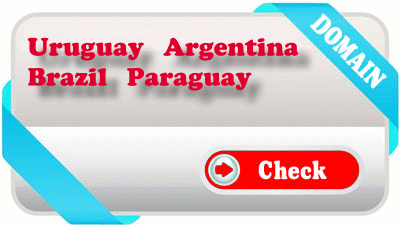 For questions feel free to Contact Us.