Facebook Twitter Pinterest LinkedIn World Social Media Statistics 2012 INFOGRAPHIC
Where Twitter is more popular than Facebook? Believe or not is in Japan
What Social Media has grown more in worldwide? Pinterest has seen biggest growth in the U.S. and too in the world.
15 million people in India use LinkedIn and the first still United Kingdom
Probably Facebook's largest market by 2015 would be India
Brazil has the third highest number of google+ users (google plus)
The above Infographic takes a look at some key social media statistics from around the globe.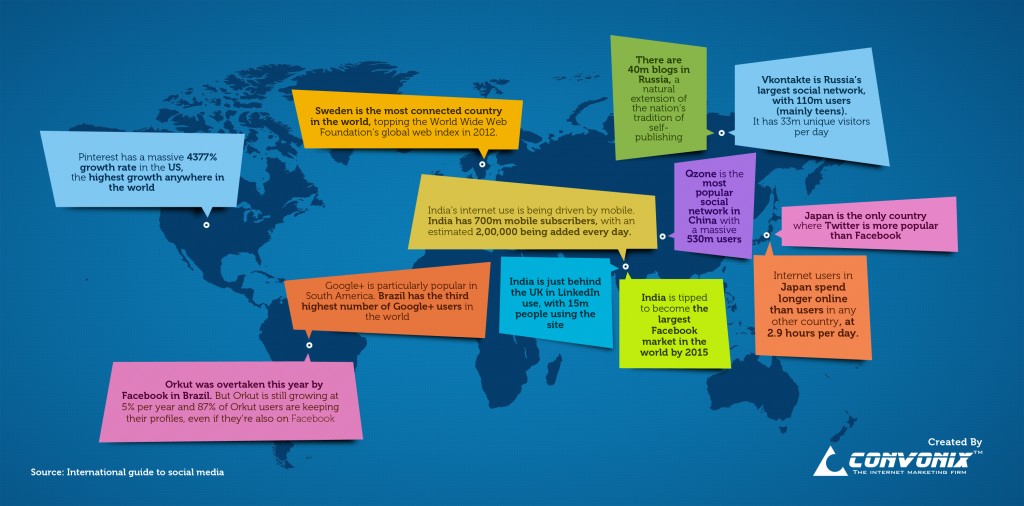 Click the image for enlarge
This infografic was created by Convonix and the source was International guide of social media.
Facebook Pinterest Google+ Twitter stats 2012 in the world